2016
January: Appearance of the Rivista di Psicolinguistica Applicata/Journal of Applied Psycholinguistics special issue on the outcomes of the MATEL Project. An overview of these outcomes had been presented during the Final Conference of the Project, on November, 20, 2015.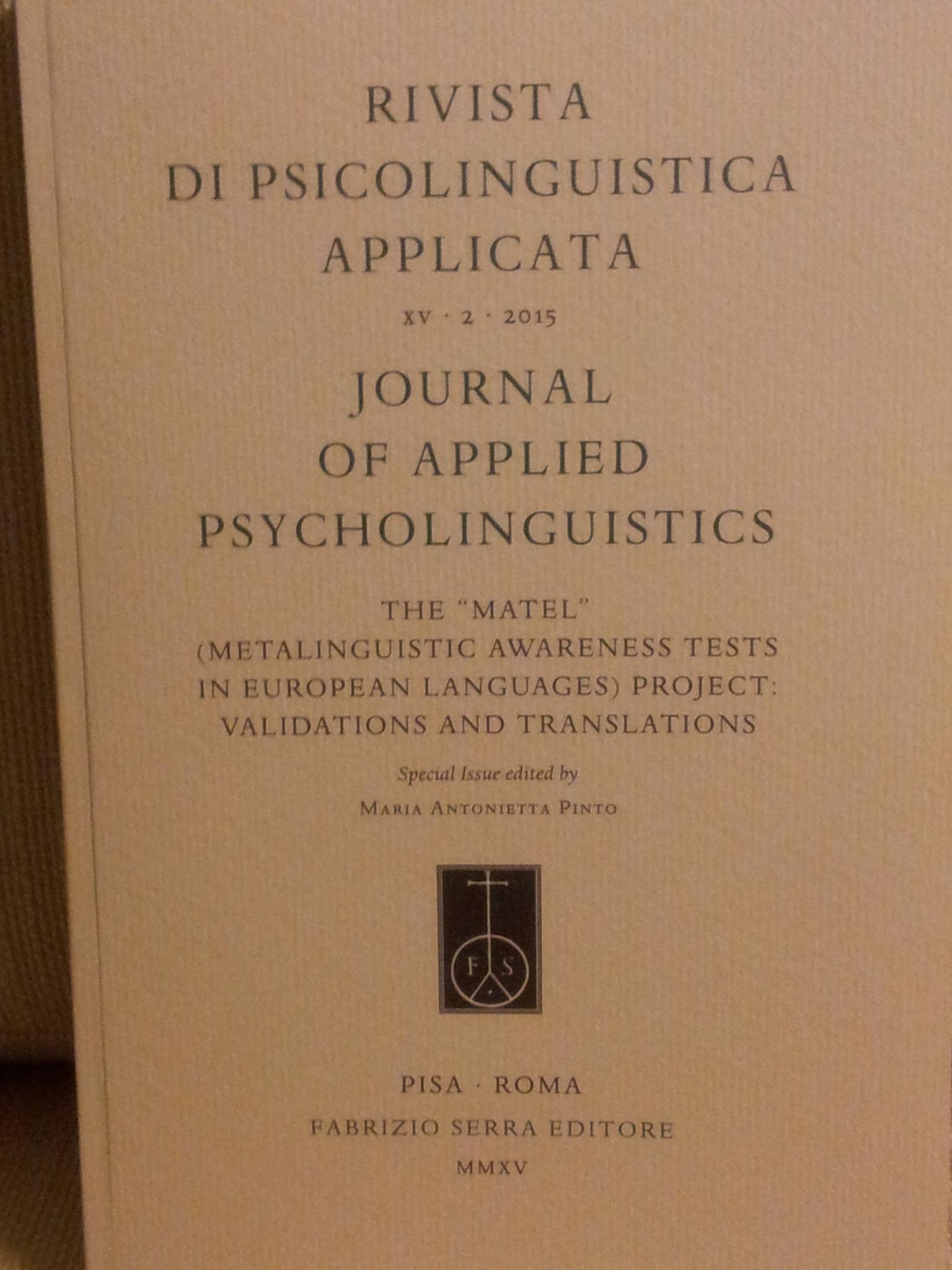 October, 26:
Meeting with a Russian team at "Sapienza" University of Rome. Presentation of the first outcomes of the pilot study on the Russian version of the MAT-2 administered to 119 children (age range: 9-13) in Moscow. The translation of the test into Russian was implemented by Prof. Serena Veggetti (Faculty of Philosophy-University of Rome "Sapienza"), one of the most credited translators of Russian psychologists into Italian and connoissoirs of Russian psychological literature. The initiative of the translation was part of an agreement between the University of Moscow and the Faculty of Education of the University of Rome "Sapienza" in order to allow Italian and Russian students to get diplomas in psychology that can be acknowledged both in Italy and Russia.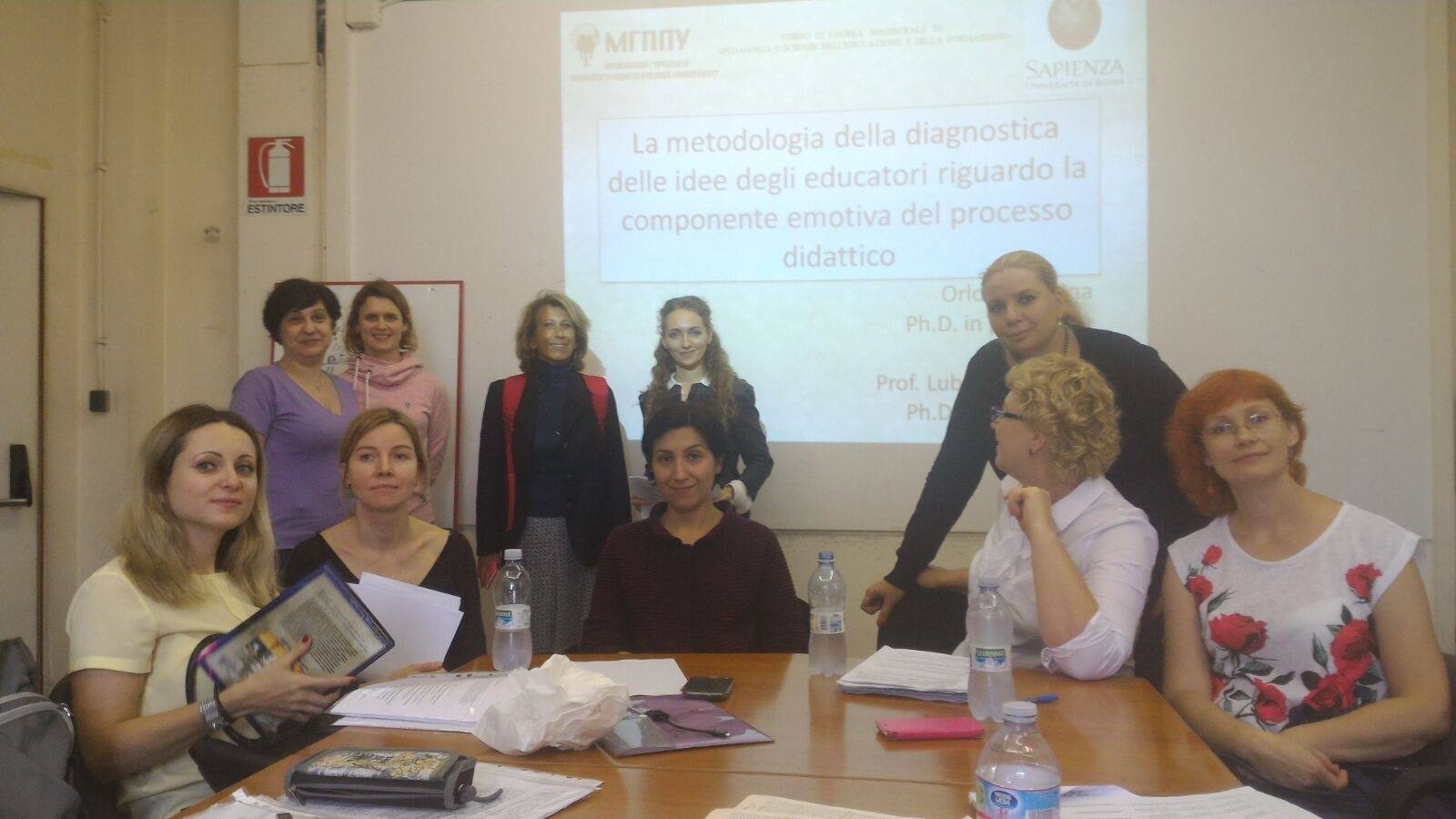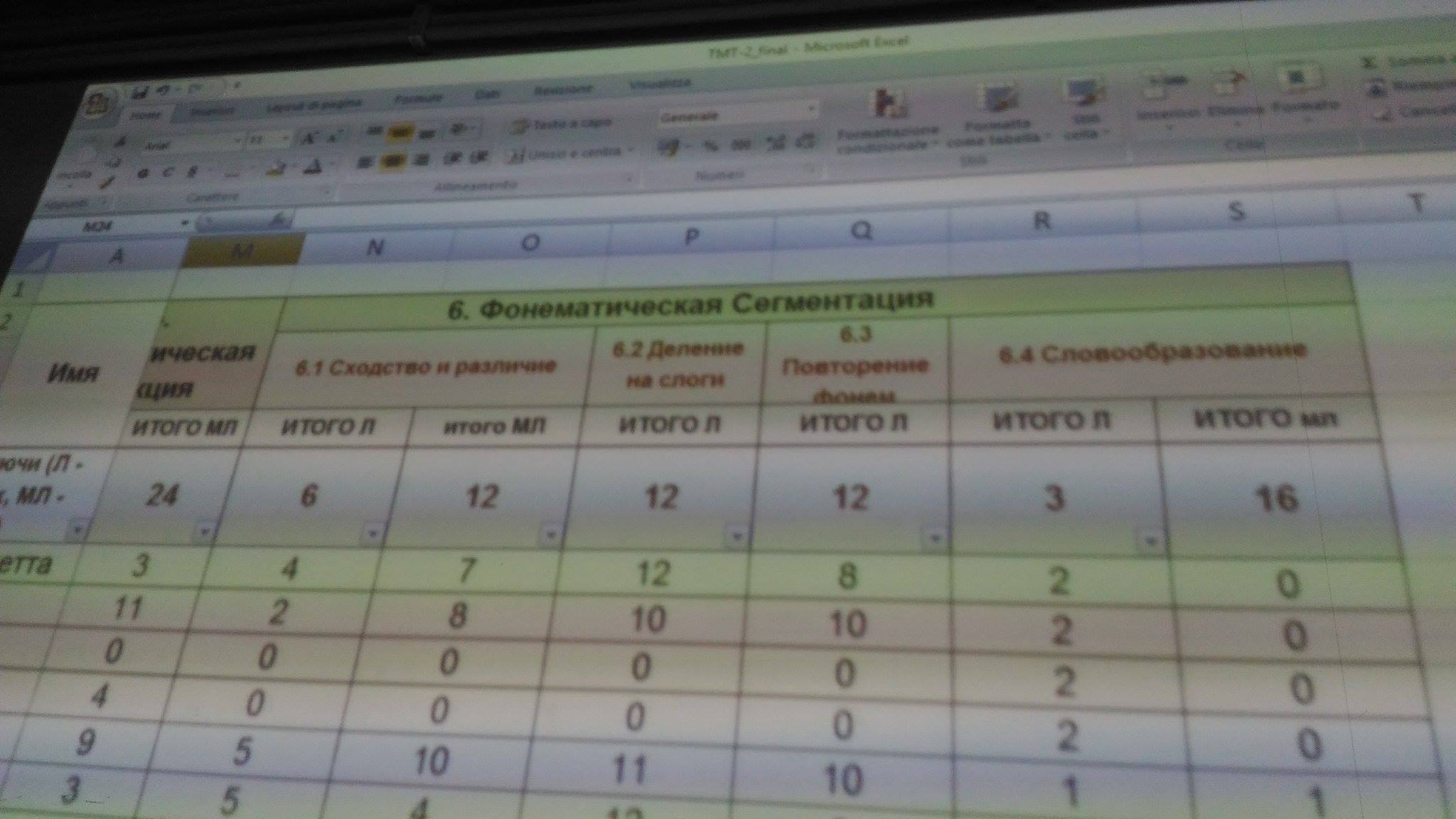 2017
February:
Prof. Oreste Floquet (French Linguistics – DSAE-University of Rome "Sapienza") administers the subtest Acceptabilité (Eng: Acceptability) of the FrenchTHAM-2 to a group of pupils enrolled in 6ème, 5ème, 4ème (mean age: 11,6; 12, 6; 13, 6) in Niamey (Niger). This study represents the first exploration of an emblematic  type of metalinguistic ability in African French-speaking children , within a larger investigation on the characteristics of subsaharian French and its usages.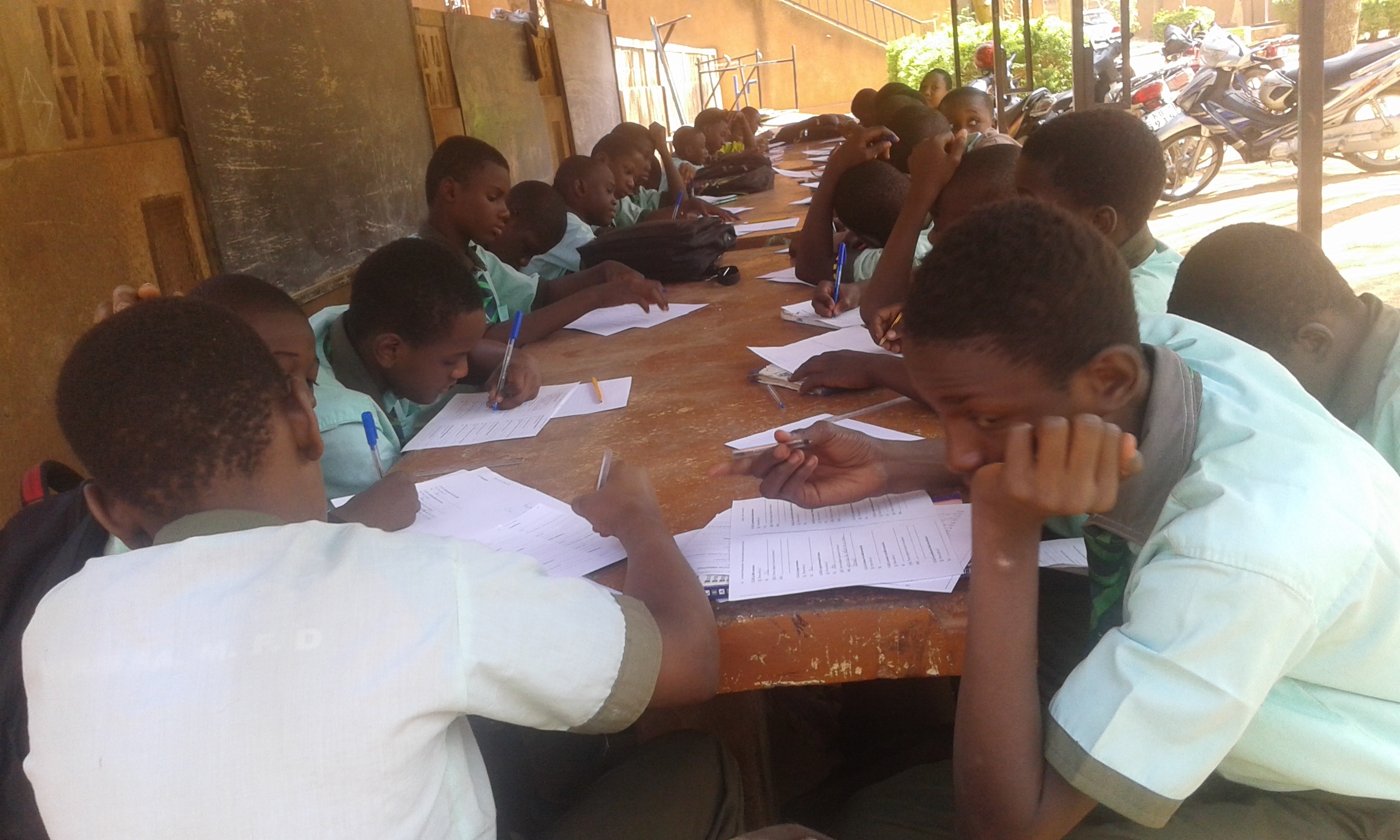 May, 9.
Faculty of Communication Sciences. University of Rome "Sapienza". Rome, 113, Via Salaria.
Presentation of the 2016 Special issue of the Rivista di Psicolinguistica Applicata/Journal of Applied Psycholinguistics: Metalinguistic Awareness and Bimodal Bilingualism, Ed. by M.A. Pinto & P. Rinaldi. This Special issue interweaves the topics of two European Longlife Projects, implemented during the same period (2013-2015), MATEL (Principal Investigator: M.A. Pinto-"Sapienza") and SignMET ((Principal Investigator: P. Rinaldi- ISTC-Rome), respectively. Both had among their objectives the creation of language assessment tools in European languages.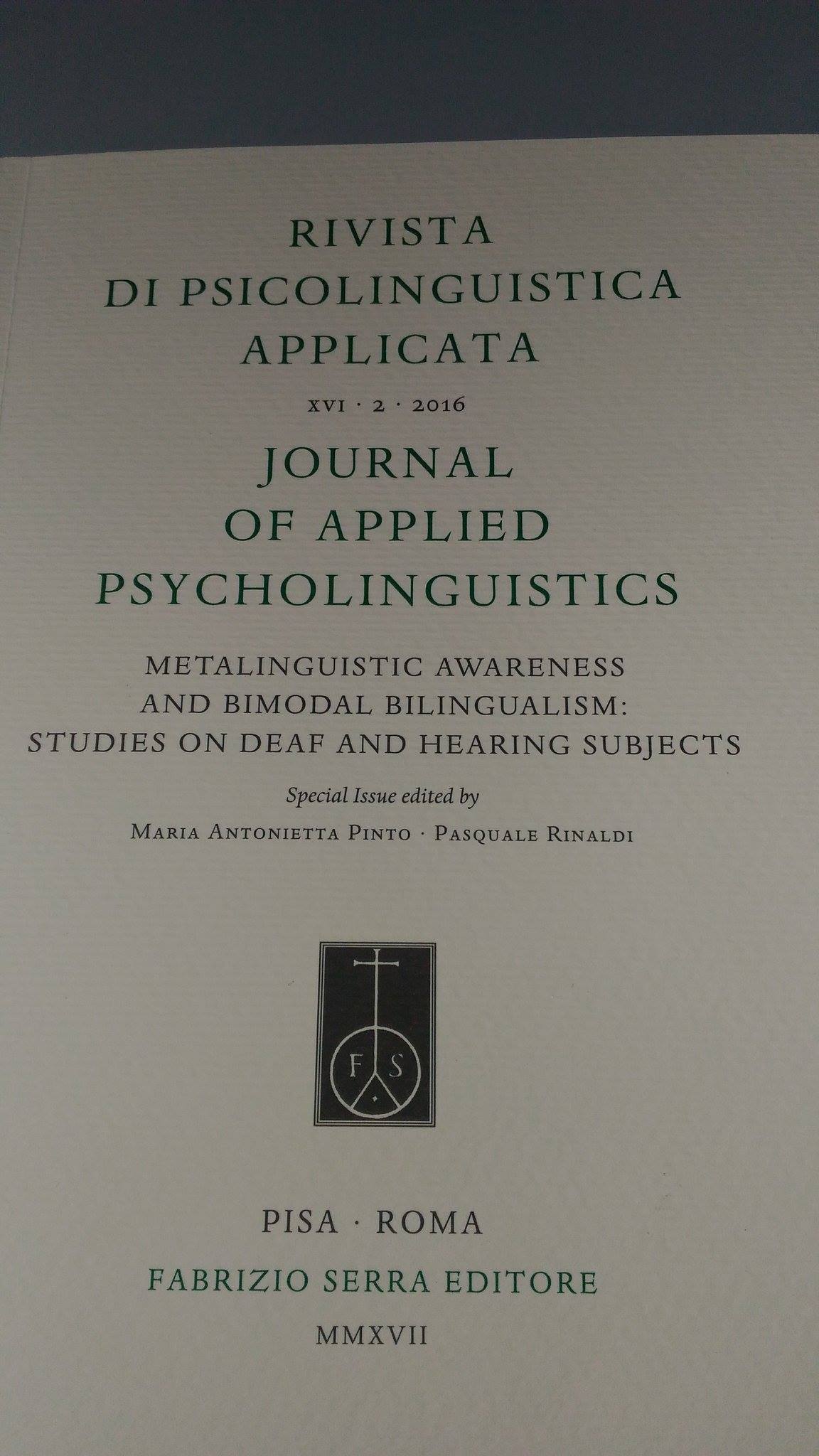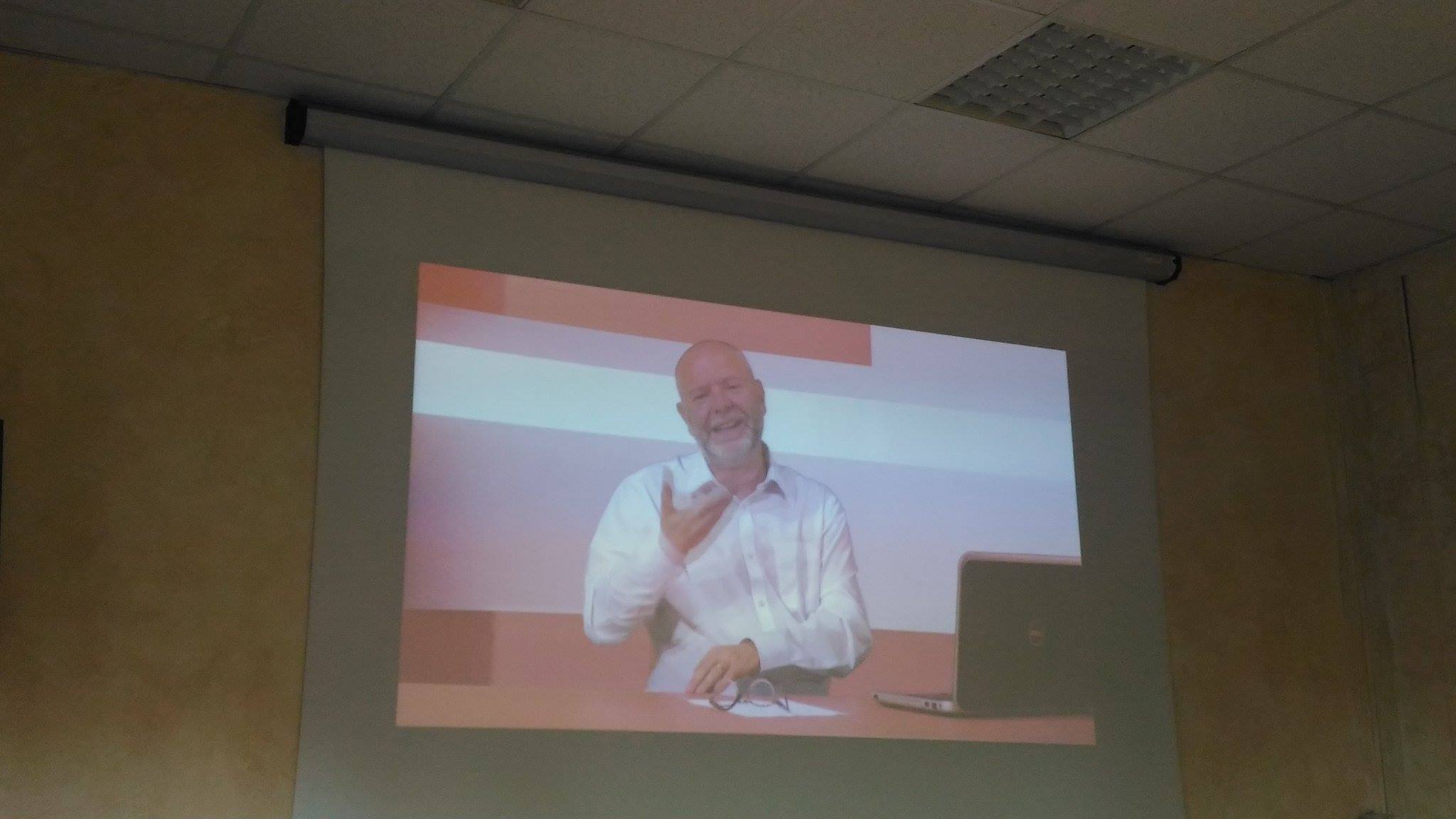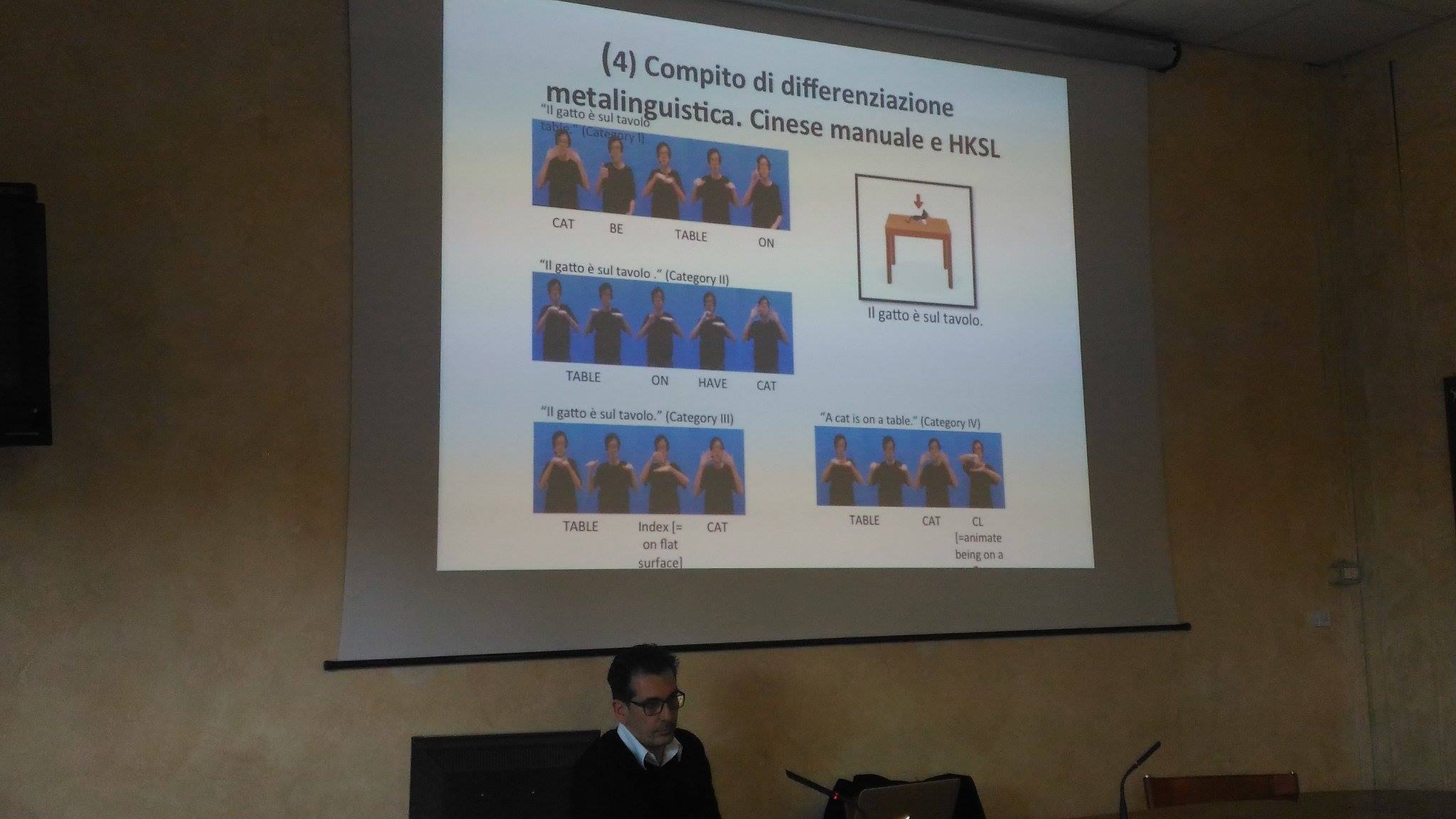 May, 29-June, 7:
Prof. M.A. Pinto (Educational Psychology- Department of Developmental and Social Psychology-University of Rome "Sapienza") and her collaborator, Miss Gaia Maiolo, administer the whole French THAM-2 to a group of 53 pupils of 6ème, 5ème and 4ème at Collège Montesquieu (Cugnaux.Toulouse-France). This administration is intended as a first step towards the validation of the test on French-speaking children in France.
June, 28.
The translation of the English MAT-3 into Persian, implemented by Prof. Shahrzad Saif (Département de langues, linguistique et traduction.Université Laval. Québec. Canada) and Prof. Mohammad Rahimi (Department of Teaching Languages. UQAM. Montreal. Québec. Canada) is made available. This translation is a relevant extension of the products of the MATEL project, although not foreseen in the initial objectives, and all the more significant in contexts such as Canada and most of the European countries where consistent groups of Persian-speaking students are present and must learn European languages.
July, 25-31.
Prof. M.A. Pinto and Prof. Ana Paula Couceiro Figueira (Faculty of Education – University of Coimbra) implement the statistical processing of an exploratory study on the Portuguese version of the THAM-2 administered to 4th graders in Portugal, as a first step towards the validation of the test on a larger sample of Portuguese-speaking children in Portugal.
August, 28:
Appearance of the following research article:
Pinto, M. A.,  El Euch, S.(2017), Développement métalinguistique chez de jeunes enfants bilingues comparés à des monolingues. CAHIERS DE L'ILOB, Vol. 8, 2017 95–115. doi: 10.18192/olbiwp.v8i0.1766.
The contents of this article had been the object of a presentation at the Official Languages and Bilingualism Institute (OLBI) Conference:"Bilingual From Birth: Process, Pedagogy And Policy". Un. of OTTAWA, April, 28-29 2016. Its relevance with respect to the MATEL Project resides in the fact that it presents outcomes of the MAT-1 in three different linguistic versions: Italian, as TAM-1, French as THAM-1 and English, as MAT-1.
January:
The revised version of the translation-adaptation of the English MAT-3 into Persian (Farsi), by Sharzad Saif (Université Laval- Canada) and Mohammad Rahimi, Shiraz University (Iran) has been made available. This version is the outcome of a particularly accurate revision by specialists in Farsi and English, with examples drawn from authentic answers of Iranian speakers and will be soon the object of more systematic pilot studies on Iranian-speaking participants in various countries.
March, 26-31:
Prof. M.A. Pinto presents the outcomes of the administration of the whole French THAM-2 at the Collège Montesquieu (Toulouse-France), previously implemented in May-June 2017.  These outcomes appear promising in view of a future validation of the test. Prof. Pinto also delivers a lecture on metalinguistic awareness and its relation to bilingualism at the University of Toulouse "Le Mirail".
April, 27:
Appearance of a Portuguese book on metalinguistic awareness and its instruments, by Ana Paula Couceiro & Maria Antonietta Pinto, partially based on the French book "La conscience métalinguistique. Théorie, développement et instruments de mesure", by Pinto & El Euch (2015), and adapted to the specificities of the Portuguese language. This translation is also an extension of the range of products of the MATEL Project, not included in the initial objectives, and bound to give rise to the validation of the three metalinguistic tests (THAMs, based on the Portuguese acronym).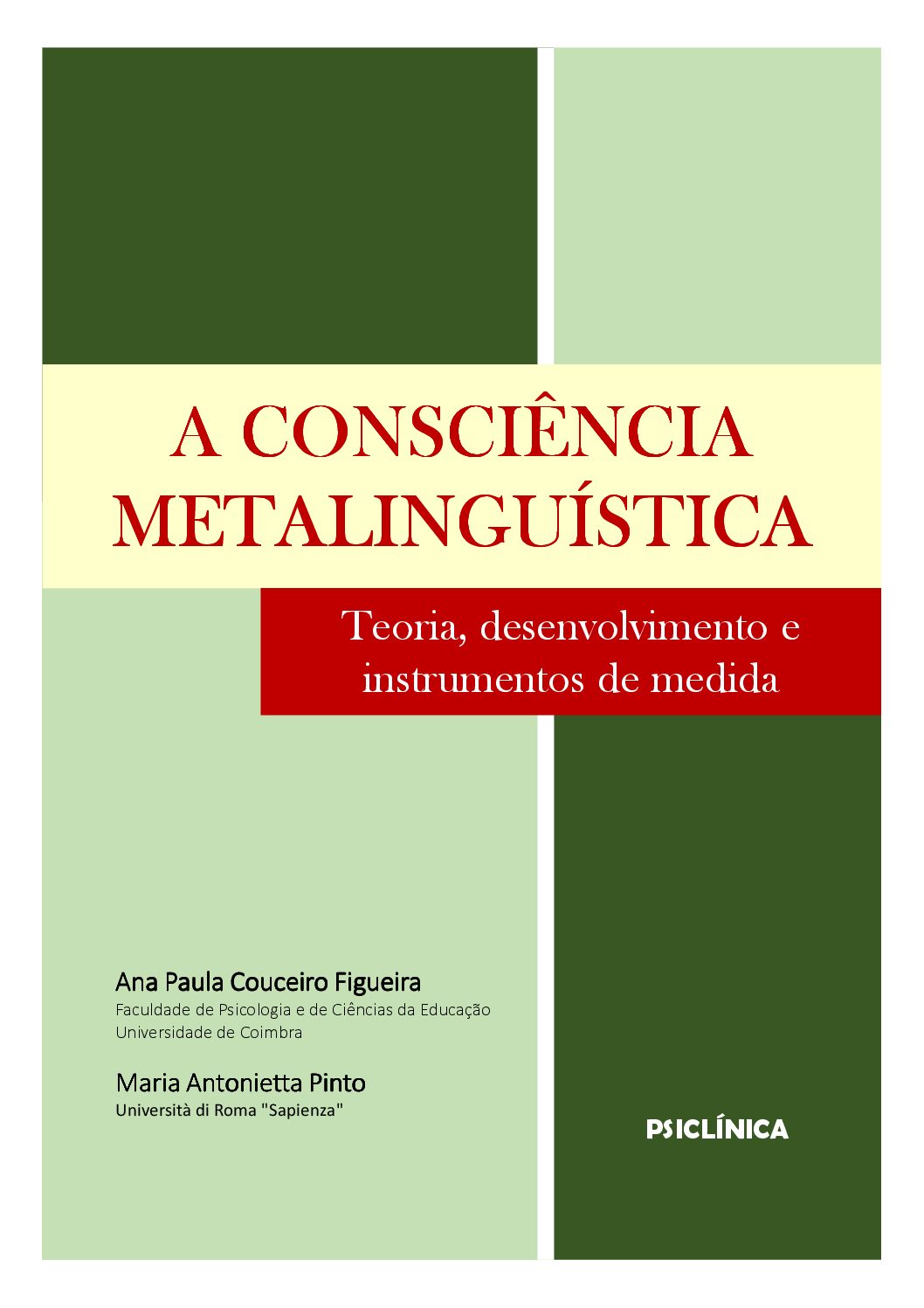 January:
Prof Oreste Floquet and Prof Pier Luigi Cervelli, from "Sapienza" University, went to Abidjan (Ivory Coast) to administer some of the subtests of the French THAM-2 (Pinto & El Euch, 2015) to classes  of 6ème, 5ème and 4ème (11 to 14 years, approximately) and some metaphorical items. Data will be soon processed and compared to those of a previous administration in 2018 in the same city, in Niamey and in Toulouse.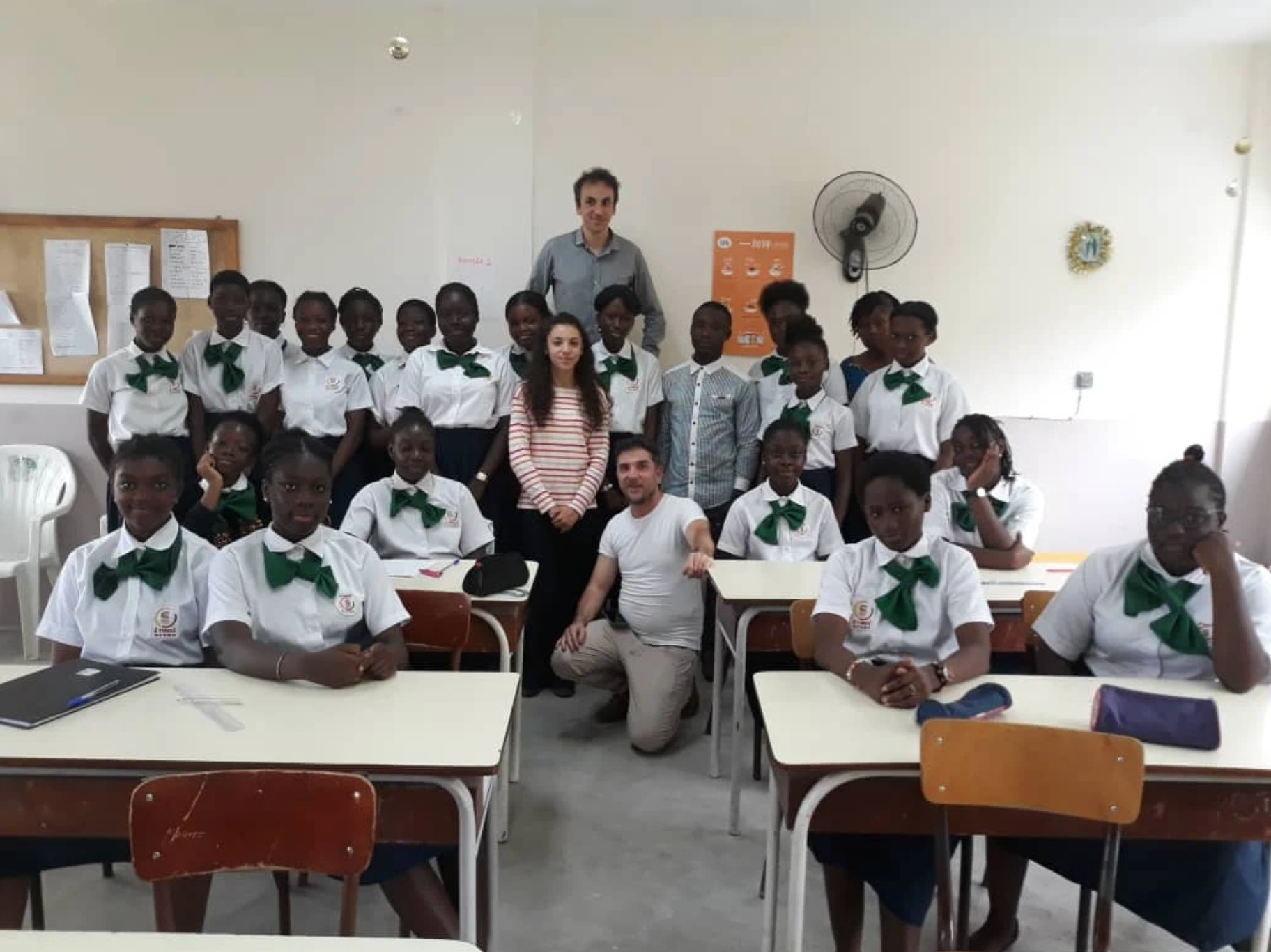 April, 29:
University of Bergen. A new pathway has been created to involve the THAMs/MATs in research on metalinguistic awareness (MLA). Norwegian colleagues showed interest in instruments to assess MLA , in particular for children from primary to Junior High school, therefore using the MAT-2 . Dr Pernille Thull, lecturer of Norwegian language and literature at "Sapienza" University of Rome, translated part of the MAT-2 into Norwegian and, together with Prof. Pinto, presented it as a tool to be included in a research project of Bergen University.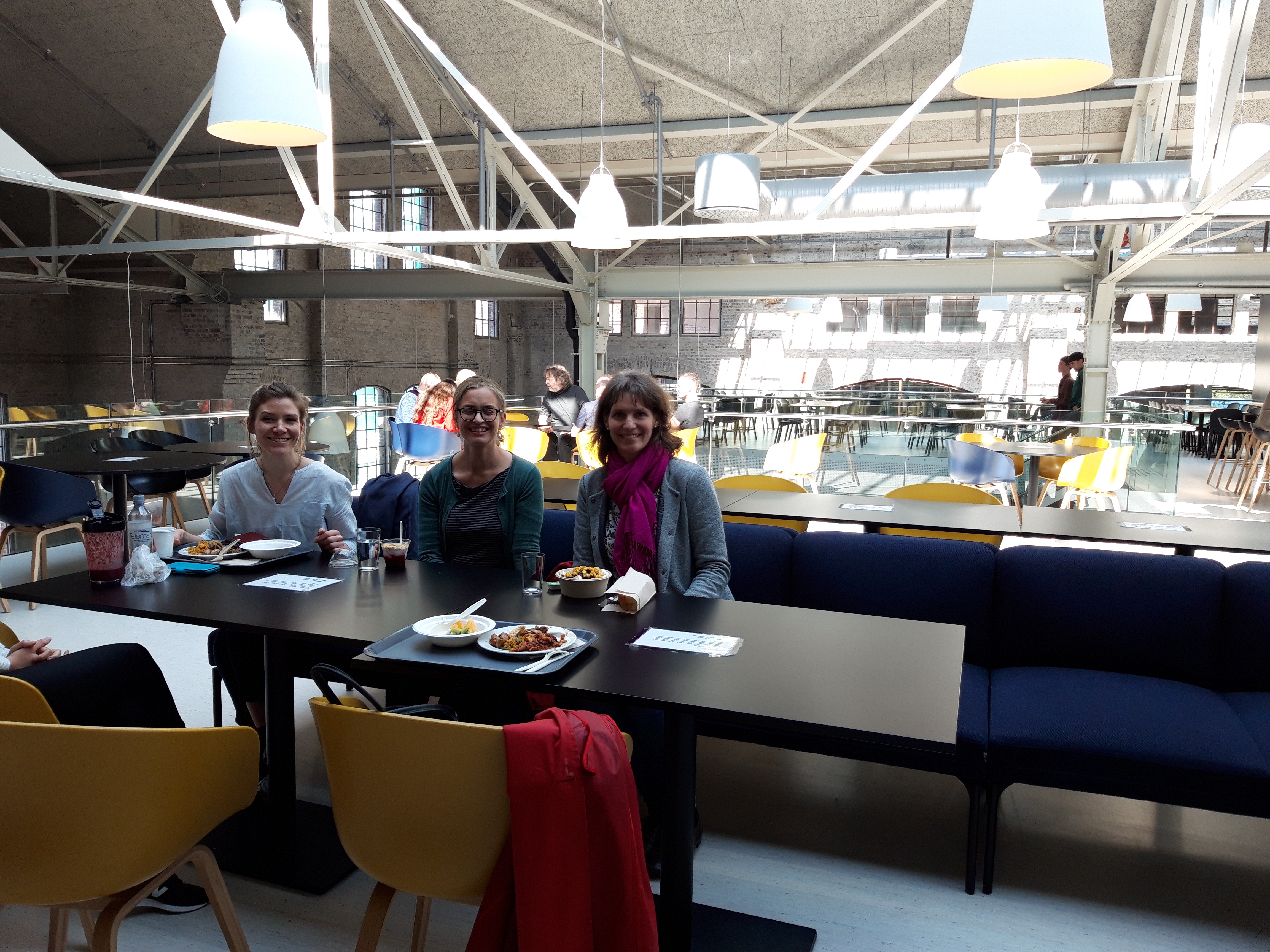 July, 20:
Roma Tre University. Dr. Elisa Fiorenza and Prof. Pinto planned a study to be implemented at CSULB University (Long Beach, California) with English-Spanish bilingual students enrolled in Italian classes based on the Intercomprehension teaching/learning approach. To this end, both the Spanish and the English version of the metalinguistic test for adults were used, as THAM-3 or MAT-3, taking advantage of the validation of the THAM-3, thanks  to the MATEL project. The outcomes of this study are being published in a special issue of Journal of Applied Psycholinguistics devoted to Intercomprehension, to appear by the end of 2019.